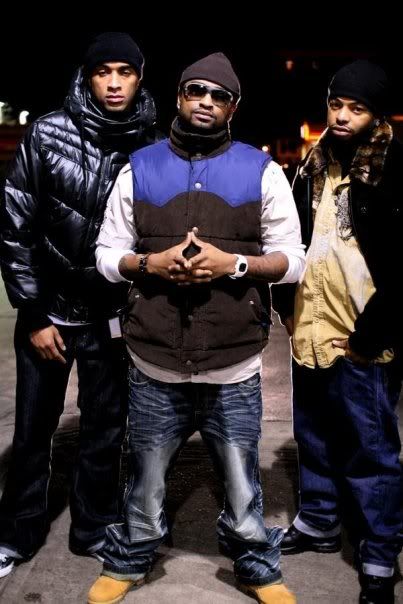 "THE CRASH CREW"
WHAT'S CRACKN PEOPLES!
WHAT DO YOU GET WHEN YOU PUT THE RSONIST WITH 2 OTHER HOT MCS FROM THE NYC YOU GET "WRECK" BETTER YET A MEAN COALITION A.K.A "THE CRASH CRASH FEAT AMEER MY DUDE WHO DIGIWAXX JUST FEATURED ON THE RADAR, THE STREETS OWN KARTY WHO YOUR'VE HEARD ON THE STREETS AS WELL AND OF COURSE 1 1/2 OF THE WORLD FAMOUS HEATMAKERZ "RSONIST" THESE CATS GET IT IN. TOGETHER THEY ARE ABOUT TO SET THE STREETS ON FIRE! THE RSONIST DROPPED A JOINT LAST YEAR THAT MOST SLEPT ON "GEMME DAT" LOOK FOR THE "COOL V RMX" COMING SOON!
WITH A HIT MAKING PRODUCER WHO BANGS OUT SLAMMING TRACKS IN SECONDS, WITTY MCS WITH A HELL OF A SWAG YOU GOT THE WINNING COMBINATION WHICH EQUALS "SUCCESS" (SPEAKING OF WHICH BIG SHOUTS TO SUCCESS JAE)I 1ST MET AMEER LAST YEAR WHO LACED ME WITH SOME REAL HEAT AND FREESTYLES THAT MADE A LASTING IMPRESSION FOR ME TO MOS DEF KEEP HIM ON THE RADAR THESE CATS ARE HOTTTTTTTTT! SO NUFF SAID PEEP GAME FOR YOURSELF AND SEE WHY THE NEW CRASH CREW IS NOTHING TO BE PLAYED WITH IT'S OFFICIAL THEY GTES THE WHISTLE!